First Sparks
My love of singing goes back to earlier than I can remember – my parents still frequently tell the story of me, at 2 years of age, stood at the top of the stairs singing Barbara Streisand's 'Woman In Love' at the top of my voice! As a child school was the main place that fostered this love; I took part in various school productions, choirs and other musical activities readily. Then as a teenager I competed in numerous musical festivals and was an active member of Stoke-on-Trent Operatics Society Youth Section taking the lead female role of Ann Pornick in 'Half a Sixpence' when I was 16.
Smouldering Embers
My first forays into teaching and directing came in my late teens when I was given the opportunity to stage a production for an awards evening at a local theatre. Then at the age of 18 I achieved ABRSM Grade 8 with Distinction before heading off to university where, as well as achieving a BA (Hons), my vocal skills were also recognised when I was selected as a soloist for the university graduation ceremonies. During my 20s and early 30s singing had to take somewhat of a back seat as I moved into a high paced corporate career and then left that to start and raise a family. However, I continued to perform as a soloist in various charity recitals and also regularly sang in church choirs and worship bands.
Re-igniting the Fire
Then in 2016 I was asked to help out with the choir at my daughter's junior school and found it a thoroughly rewarding and enriching experience. Watching these children discover their voices, learn about music and fall in love with song really sparked my passion and made me realise how much I enjoy helping children (and adults) develop a love for singing. I continue to work with the school choir and am also now working as a choir director for Vale Voices Community Choir. Much like the school choir, this venture is all about nurturing a love of music and singing in the local community. Teaching singing privately has been a natural progression on from this and I have been teaching privately in in schools for over 3 years.
I am qualified to ABRSM Diploma level in Music Performance. I am a member of the Association of Teachers of Singing (AOTOS) and continue to pursue ongoing professional training and development through them. I am also a member of the Incorporated Society of Musicians (ISM) through which I have full Public Liability and Professional Indemnity Insurance. I hold portable Enhanced DBS certification and have recently done child safeguarding training.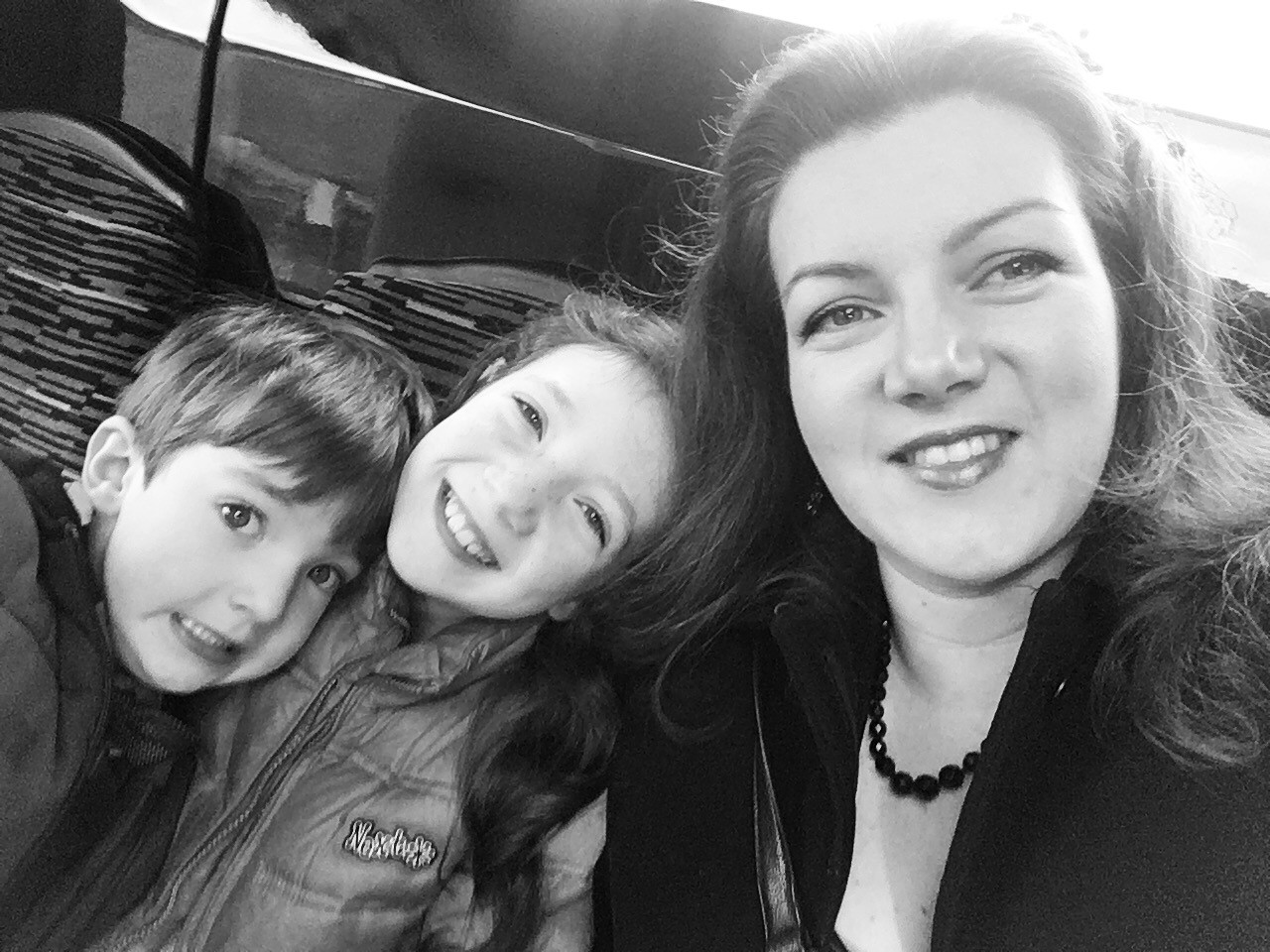 When I'm not singing or taking part in other musical pursuits, my life revolves around my two wonderful children (pictured above)! I also enjoy running and taking part in my local Park Run, I volunteer for Sure Start as a breastfeeding peer supporter and I am a qualified Advanced Scuba Diver!